Day Five
Friday, June 11th, 1999
---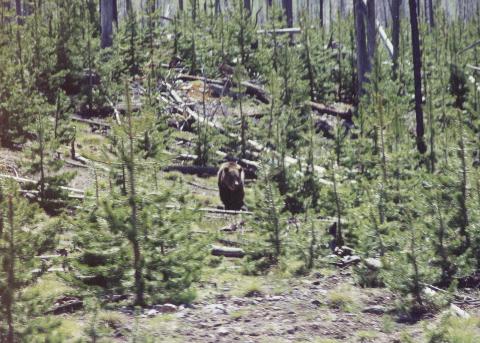 What do we have here!?! Our first bear, and a grizzly at that. He was young, probably two years old and actually rambled across the road between all the stopped cars. He was in no hurry, so we got to watch him for about 5 minutes.
We also saw a black bear later in the day, but he was too far away to get a good picture.
---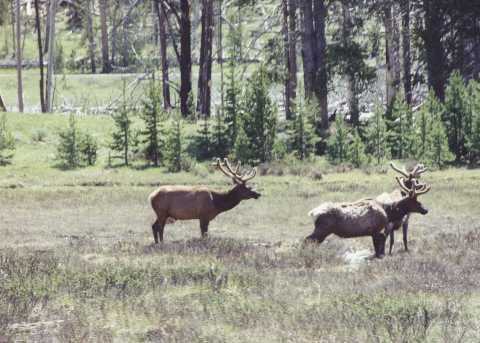 These elk had the largest antlers we saw.
---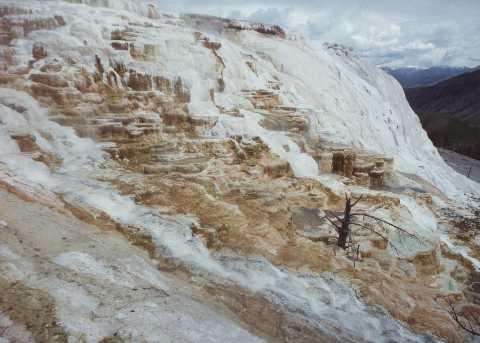 This was about the only decent thing at Mammoth Hot Springs. It seems that most of the pools have dried up. I asked a park ranger about them and found that there was some seismic activity over the winter that changed a lot of the underground water flows throughout the park. It was my observation that even the geysers were not as high as I thought they should be.
---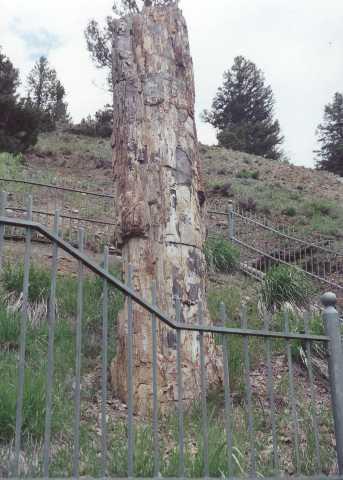 The remains of a petrified tree in the north end of the park.
---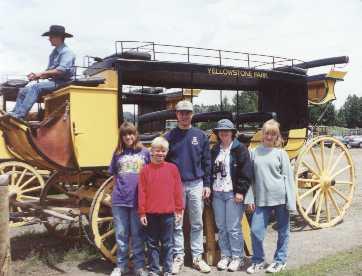 I had to get in a picture somewhere! We took a ride on this stagecoach and learned that this is how early visitors to the park traveled. I believe it was 1912 when the park built roads for automobiles.
---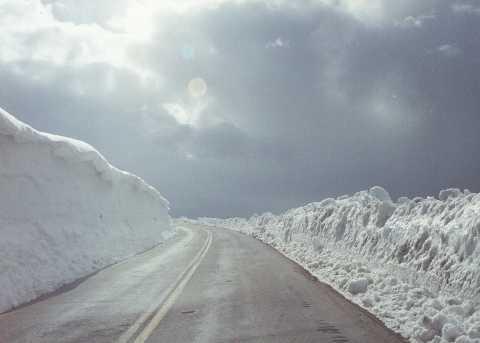 Now for my favorite part of the trip. It is not actually inside the park but on the road out of the Northeast entrance. It's a road called Beartooth Highway. The road was closed when we arrived in Yellowstone, but opened the day before we left. We were driving along at 10000 feet when I had to stop and take this picture. There were very few cars on the road so I stopped in the road and snapped this picture through the windshield. No matter which way you looked you could only see three things: road, snow and sky! Yes, that snow bank on the left is 8 feet high! Off to the right is nothing; nothing but air that is!
---

And now for the finale. The top of Beartooth Pass. It doesn't matter which way you turn, this is what you'll see. Range after range after range of snow-capped mountain peaks. This is one of my favorite places on Earth. God sure knew what He was doing!!!
---