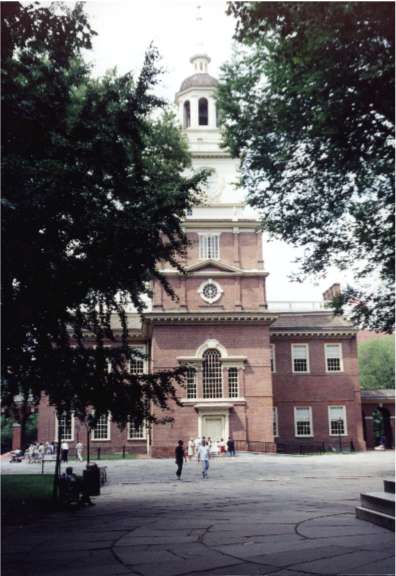 This is Independence Hall in Philadelphia. We stopped here on our way from Washington to New York. The National Park Service maintains this building and it is still in good shape.
Here we met Benjamin Franklin. And you thought he was dead!
We also saw the Liberty Bell here, but my picture didn't turn out well. So you'll have to believe me when I say that it's still cracked.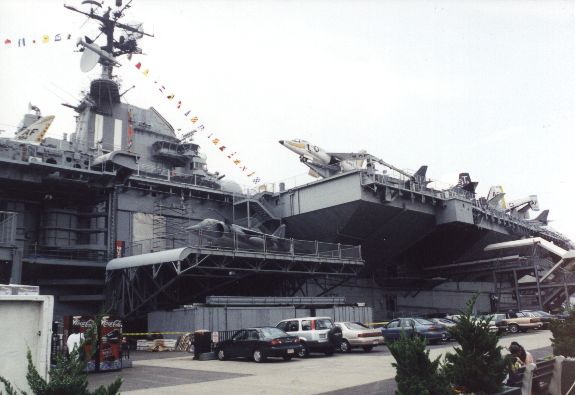 Where is this?
Manhattan of course. This is the Intrepid Museum. They have the USS Intrepid, an aircraft carrier, the USS Growler, a submarine and a destroyer whose name I forget. Most of the passageways are open in the carrier and it is very easy to get lost. Just ask Lee! The kids really enjoyed going through the submarine.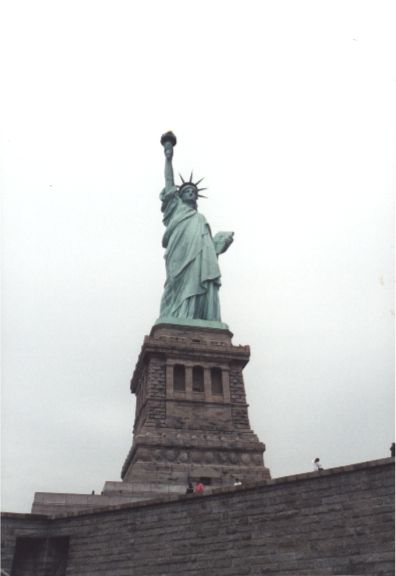 The Statue of Liberty. To get here, we took the ferry from Battery Park (lower Manhattan). It's a short ride, which is good because it started to drizzle on us. We only go up to the top of the pedastle, the statue itself was closed off. Inside the pedastle is a gift shop, small museum and the original torch. For some reason (probably weather related) they erected a new torch on the statue.
The next stop on the ferry ride was Ellis Island. We didn't stay long there. However, all immigration records there are available for your viewing pleasure, in case you wanted to look somebody up.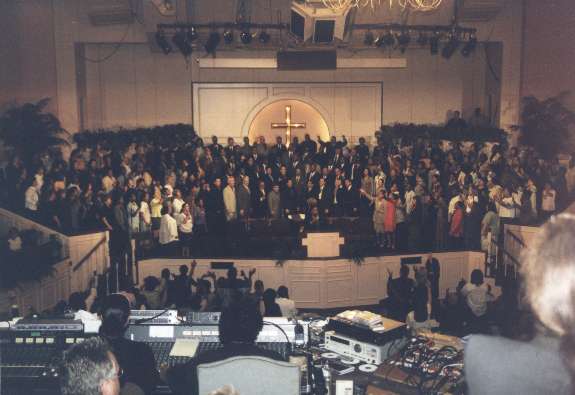 Now for one of my more anticipated stops, the Brooklyn Tabernacle. The choir is world famous and they sounded great! At our own church in Georgia, we perform a lot of their music and I really like the music that the choir director, Carol Cymbala, writes. We even got to meet her after the service.

Next Stop: Boston & Maine