We began our trip in Williamsburg, VA. Here, Sarah was allowed to ring the bell for the noon service in the original town church.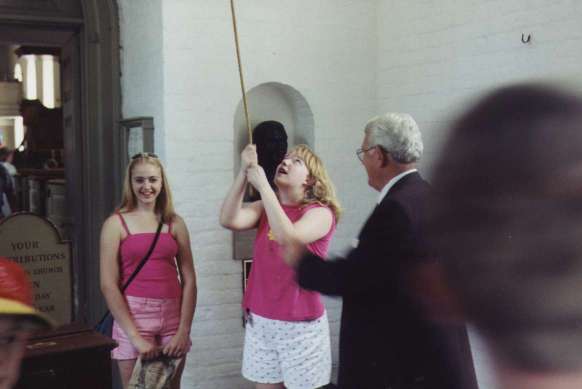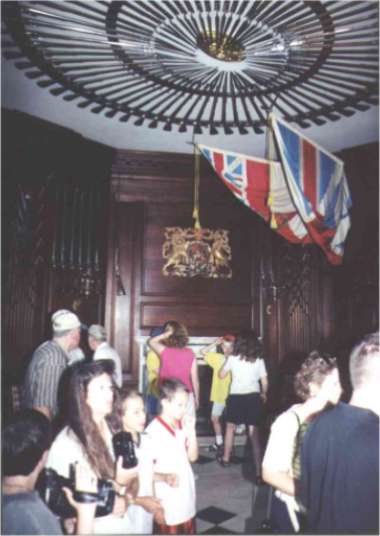 This is the inside of foyer of the governor's mansion. The ceiling is a circle of rifles and the walls are decorated with swords and revolvers. When the revolution broke out in 1775, and the governor fled the country, this is the first place the townsfolk went for weapons. I wonder why?
Here, Abby and Lee are doing time...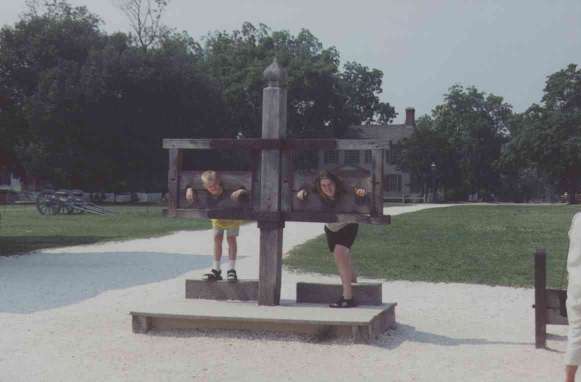 This is the Williamsburg town hall where I was appointed one of the judges. That's me on the far left. They actually reenacted 3 small cases and spoke authentic old English.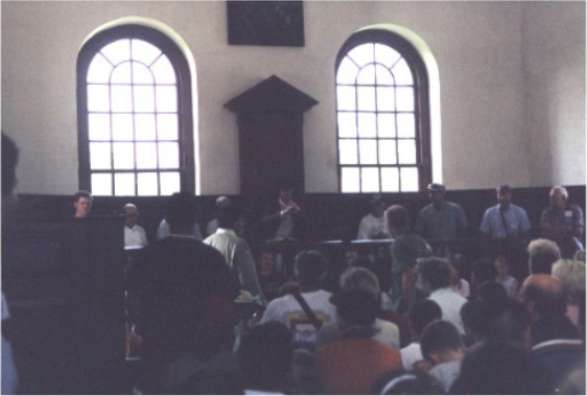 Next was Jamestown, 10 miles from Williamsburg. Here, Sarah wanted her picture taken next to the statue of Pocahontas.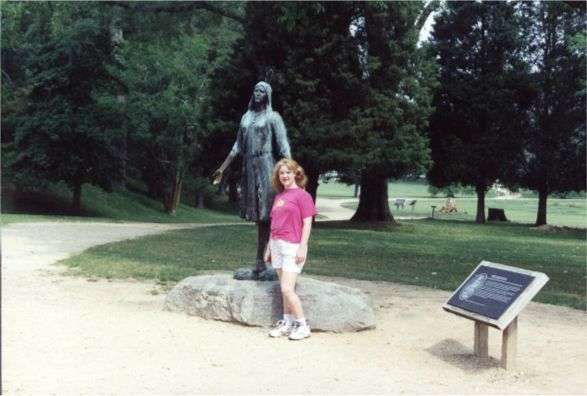 Here is the front lawn of Mt. Vernon. Some of these trees were planted by Washington himself. Inside, the rooms are simple, and the house is really showing it's wear.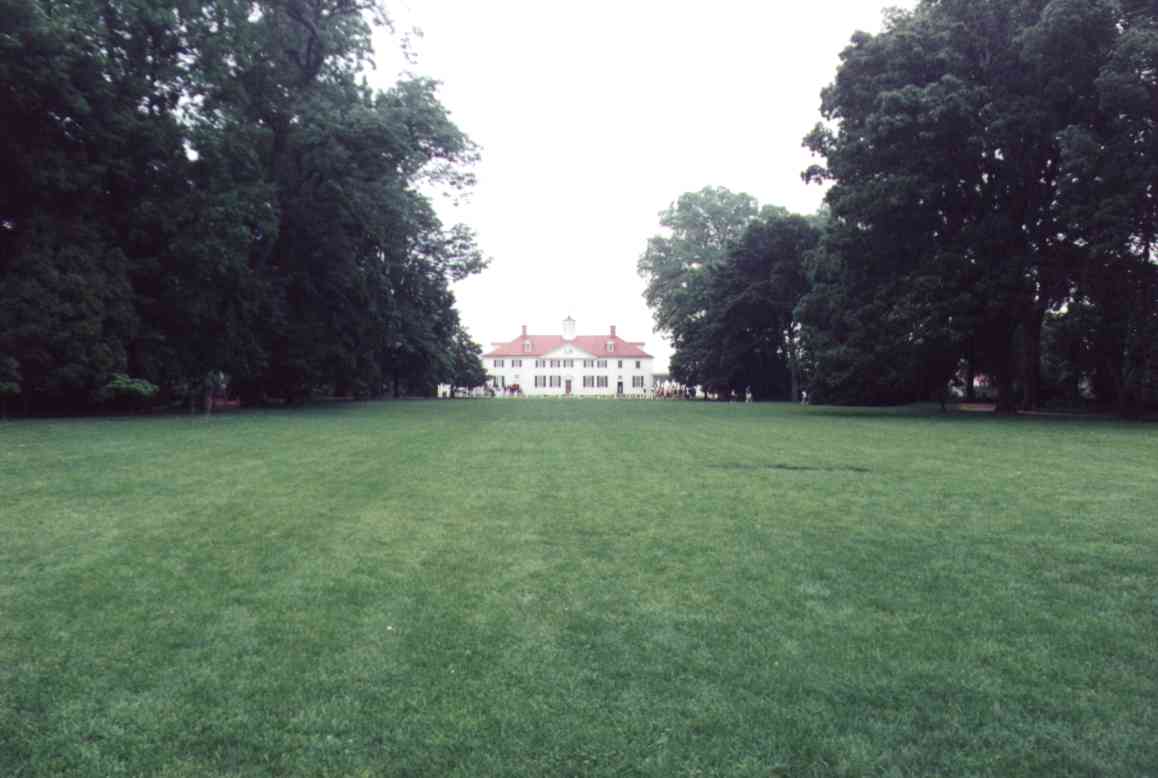 Below, Lee is mashing corn into meal. Mt. Vernon is still a working plantation, although only a little bit. They grew the corn that Lee is mashing. Then they cooked the meal into hoe cakes; cornbread so named because it is actually cooked on the flat, metal piece of a large hoe. This was commonly done so that the field workers could eat right there in the field without having to make a trip back to the house.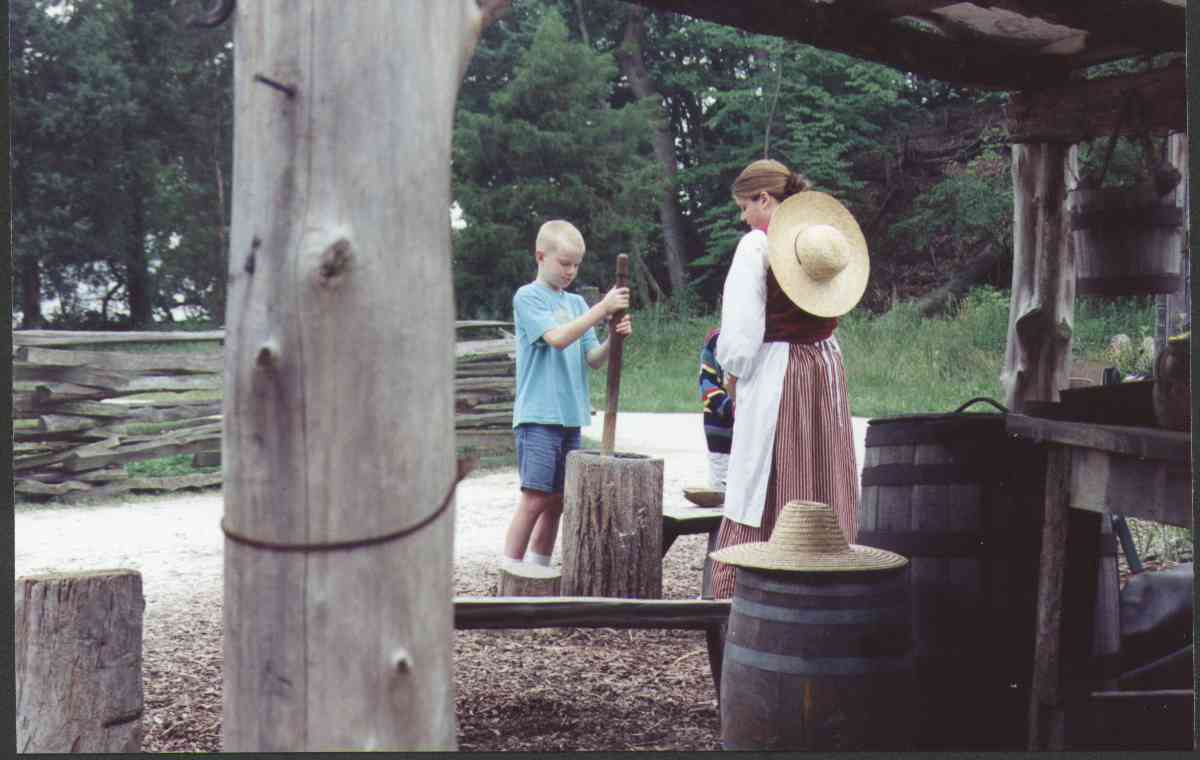 Next stop: Washington D.C.